L'invité d'honneur
Jon Greenfield
Architect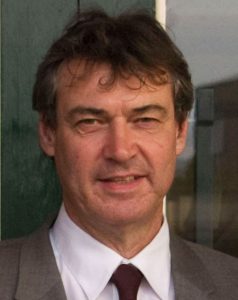 Jon Greenfield started his association with Shakespeare's Globe in 1986 when he was employed by Theo Crosby at Pentagram Design Ltd to act as 'Project Architect'. Jon took over the leading role in completing the architectural design for building and supporting Arts' Centre after Theo's death in 1994, securing National Lottery funding and co-ordinating a group of specialists to deliver the Globe to London's theatre-going public in June 1997.
Working from the seventeenth Century 'Worcester College drawings' by John Webb, Inigo Jones' pupil and assistant, Jon developed the design for the exterior 'shell' of the indoor theatre which were built at the same time as the Globe, nearly 17 years before the Sam Wanamaker Playhouse was completed. Jon developed the designs for the stage and auditorium of this candle-lit playhouse in 2012, again working closely with specialists on the designs for the traditional oak gallery frame, carved and painted auditorium and sumptuous frons scenae.
Jon has published a number of articles and chapters on the reconstruction projects, particularly, Shakespeare's Globe Rebuilt (1997), Shakespeare Survey No 60 (2007) and Bringing Shakespeare Indoors (2014), all published by Cambridge University Press.
Jon is a practicing architect and, as Director of Architecture at Hamson Barron Smith, leads busy architectural studios in London, Brighton and Norwich within an inter-disciplinary design and surveying practice. He specialises in education, care and residential work, and has a particular interest in environmental sustainability and Passivhaus design.
Read the abstract of Jon's Greenfield's presentation,'Culture and Carpentry: Why Reconstruct Shakespeare's Workplace?'